You're just moments from knowing the truth about retouching all those
big-shot Photographers are praying you never find out about.

On this trip you'll discover...
Secrets Used By Elite Photographers...
If You've Ever Wondered How To Create Magazine Quality Images...
If You've Ever Wondered How To Remove Blemishes, Wrinkles and Scars...
If You've Ever Wondered How To Dodge, Burn, Liquify and Shape...
Then whatever you do, don't sit back and relax. Get on the edge of your seat and brace yourself.
Because as you read each and every word on this page, secrets will be revealed...
To: Anyone Wanting To Finally Achieve Professional Retouching Results
From: Photographer Craig Beckta
Dear Friend,
If you want to spend less time editing than you are right now...
Then you've come to the right place.
Because on this very page you'll discover the 1 secret that finally levels the playing field.
It's called The Secret Retouch Code.
And now even you can compete with the High-End Retouchers... And win.
"Give Me Just 7 Minutes Of Your Time I'll Hand You The Keys To The One And Only Retouching System You Will Ever Need."
How To Remove Blemishes, Wrinkles and Scars...
How To Soften Skin and Retain Detail and Texture...
How To Add Pop, Sizzle and Color for Captivating Eyes...
How To Add Selective Color Grading...
How To Create Glowing Eye Catching Skin...
How To Use Key Commands To Save Time...
 "Are You Tired Of All The Games The Retouching Gurus Play With Your Hard-Earned Money?"
You know the games I'm talking about...
They sell you a retouching system that claims to reveal all the secrets to their success.
But the truth is they're afraid of the competition so they leave out some key secrets.
Thanks to them, you flounder over and over again. Wondering why it's not working for you.
I know the answer to that question.
It's not working for you, because it's not supposed to work! There are guys out there selling you plans designed to make you fail.
No false promises here! You get enough of that everywhere else.
Throughout this page you will see screenshot after screenshot proving every word of what I claim. And some of these screenshots still amaze me. They show the awesome power of a system that works better each and every time it's used.
Simply amazing!
But I'm getting ahead of myself. You don't even know who I am yet. Bear with me as I take a brief moment to tell you where I came from... and how I got where I am now...
"The Simplest... Quickest... And Easiest Way To Retouch Images Faster Than An F-5 Tornado Sucks The Air Out Of A Kansas Trailer... "
Hi. My name is Craig Beckta.
Never heard of me?
LOL... nope. I'm not one of those famous Photographers. I'm just a guy like you.
You see...
Before becoming a Full Time Photographer I was a Military Helicopter Mechanic.
I worked mostly on a chopper called the CH-146 Griffon. It has many uses... primary among them are recon and surveillance.
The Griffon CH-146 on maneuvers in 2009.
The 146 has literally hundreds of thousands of parts.
And those parts need to be put together in just the right way to make it fly.
One tiny misfire, one minor malfunction...
You can kiss that machine – and its crew—goodbye.
When you have that kind of power in your hands, it changes the way you think. I instantly went from being carefree to being someone who sweated over every last detail.
It was that attention to detail that made me a great mechanic... and ultimately a great Photo Retoucher.
As hard as it is to believe... fine tuning a military recon helicopter is very much like fine tuning an Raw Image.
There are many little details that go into retouching successfully. If one of them is even slightly out of place... you can kiss your stunning image goodbye.
But... put everything in order... with purpose and precision... and watch that image fly into the clouds.
"Follow My Flight Plan And Watch Your Retouching Take Off Like A Harrier Jump Jet From A Carrier Deck!"
You see... when you overhaul any machine the first thing you do after ripping it down is inspect the individual parts.
Hundreds of hours of examination go into each job. I did that examination with the typical Photo Retouching techniques. I found what kicked a**... and what was a waste of time...
I kept the parts that worked, and threw away the junk... Then I even threw away the manual and started rebuilding.
And from the ground up I restructured that worthless plan into a brand new Pro Photo Retouching machine.
Like some futuristic robot that eats lesser Photographers for breakfast…
It was like I cracked a secret code. A code that opened the door to super-retoucher status, with no bias...
That means for the first time the playing field is level!
Now... even ordinary Photographers can compete against the super stars... and win!
 "The One Super-Simple System Guaranteed To Give You Every Tool You'll Use... To Crack The Secret Retouch Code..."
 "The Secret Retouch Code Is More Than
Just A Video Tutorial. It's The 1 True, Step-By-Step, Multi-Media Retouching System Designed From The Ground Up To Launch You To Super-Retouching Heights While Leaving The Competition In Your Prop Wash..."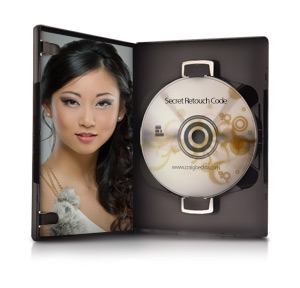 The Secret Retouch Code!
Here's just a small Sample of what your Getting your Hands On... Once You Own The Secret Retouch Code!
The Very Best Way To Use High Frequency Separation...
How To Use Blend Modes And Adjustment Layers...
How To Simply Whiten And Brighten Teeth...
"The Secret Retouch Code Throws Away Even The Basics... And Replaces Them With The Brand New Basics!"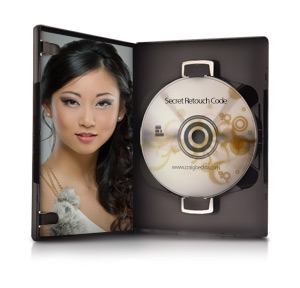 In The Secret Retouch Code I Sweat the Details While You Just Sit Back and Take It All In.
Sit in your favorite chair and watch the High Quality 1080P Videos. As I reveal everything you Need to Know to Take Your Retouching to 2015 and Beyond...
How To Remove Stray Hairs...
How To Add Volume, Color and Shine To Hair...
How To Develop A Solid Battle Plan Of Action...
The Secret Sauce You've Been Missing...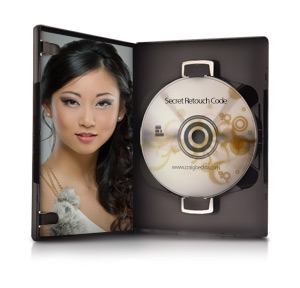 The Secret Retouch Code Includes 9 Advanced Videos with Step-by-Step Instruction.
I take You by the hand as You Discover Brand-New, Cutting-Edge Tactics to Streamline Your work flow and Create Stunning Images... Over 90 Minutes of Video Tutorials.
How to Liquify and Shape for Maximum Impact...
How To Use Smart Objects To Save Time...
How To Use A Little Known Tool To Achieve Amazing Results...
Cutting Edge Tactics Revealed!
The Secret Retouch Code is the one Retouching system that puts it all together in easy to understand language so even a brand new person... a total newbie can understand it... follow it... and learn from it.
Unlike the Photography gurus, I'm one of you.
I know what's real and what's just hot air being blown up our pant legs. Because of that, I made The Secret Retouch Code the most comprehensive program of its kind.
No fluff or filler here. Just platinum level Retouching strategies that you'll use to conquer any Image you choose.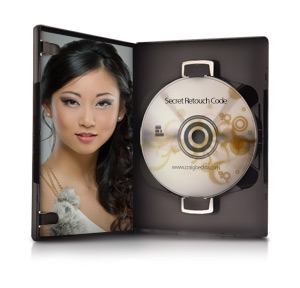 The Secret Retouch Code Includes Over 90 Minutes Of HD Video.
This 9 Video 9o minute Plus Video tutorial series shows You Step-by-Step... Exactly How to post process a Beauty Portrait from Start to Finish.
How To Selectively Sharpen Specific Areas...
How To Use Masks To Improve Efficiency...
How To Smooth Out Hot Spots Like The Pros...
My aim here is to completely over-deliver for you.

With that in mind, take a look at these...  
Once In A Lifetime FREE Bonuses!

"Special Fast Action Bonus 9 More Advanced Video Tutorials!"
90 Extra Minutes of Step-by-Step Instruction!
How I Approach A 3/4 Length Image From Start To Finish... You Would Think it Would Be The Same As A Head Shot, But It's Not...
"Hold On... I'm No Noob.

I Already Know How To Retouch Images...
"Why Do I Need The Secret Retouch Code?"
You may think you know this stuff. But you don't. The Secret Retouch Code is unlike other systems you've tried.
While the other guys are re-hashing old methods (some which go back to the 90's!)... this course starts from today. It doesn't bother with old-school ways of doing things.
Using this system, the brand-new, know-nothing beginner can go from ignorance to Pro in 1/10th the time it takes old-schoolers!
So grab a ticket and find a seat. The greatest opportunity you'll come across this year is about to take off!
And to ensure you make all the right moves straight out of the box...
The Secret Retouch Code Quick Start Guide!
I show you exactly where to start and how.
I show you how to get started this very minute...
In a blink of an eye you'll be Retouching like a Pro!
I'm not going to leave your success to chance! I said I'd guide you every step of the way and I wasn't kidding!
"Whoa... This Has Got To Cost A Bundle... Right?
I could see how you'd think so. But you're wrong. I'll tell you the price. But first let me tell you what it's not going to cost.
With the Secret Retouch Code, gone are the days of scouring the Internet and YouTube for every new video tutorial, hoping it's finally "the one" that's going to fill in all the blanks...
When I first started out, I spent hundreds on info-products just to learn Photoshop Retouching.
Now you don't have to...
Remember, what you're getting today is everything you need to know to get started...
The plan that took me nearly 3 months to put together... The content-packed 18 training videos... and the quick start guide.
Other Photographers would easily charge $147.00 for this system. As a matter of fact, one of the Photography gurus came out with a product just a short time ago. It had less videos... It even looked a little like mine. He charged a whopping $197.00!
But you'll pay just a fraction of that for the Secret Retouch Code.
I'm willing to let you have it all for just $47. That's less than $50 bucks for the secrets to making your Photography business take off.
That's a deal at twice the price, considering that I'm giving you an "out of the box" competition-crushing, Photo Retouching solution.
Fair enough?
"C'mon... Is This Really Any Different Than All Those Other Tutorials That Promise The Moon?"
The difference is crystal clear...
Steady Results:
The Secret Retouch Code I've developed delivers you real world results day in and day out.
Fast And Simple Instruction:
The 18 video tutorials are in a simple, direct, step-by-step format a 7 year old could follow. And don't forget the quick start guide that shows you what to do immediately!
Rock-Solid, Real-World Proof:
While other tutorials deliver empty promises, I deliver actual proof.
Throughout this page I have shown you proof of everything I claim. You will not find this level of proof in any competing system. And the reason I show overwhelming proof and they don't is simple...
My Secret Retouch Code actually works!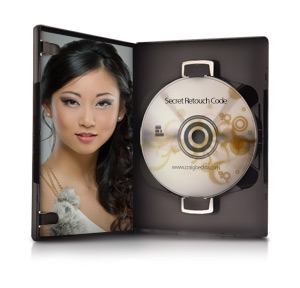 The Secret Retouch Code System Includes 18 Videos Of Step-by-Step Instruction.
Including the Fast Action Bonus That's Over 3 Hrs of Cutting-Edge Video Tutorials. In Full 1080P HD.
60 Day No Risk Money Back Guarantee!
If after looking over everything you feel I don't completely over-deliver on my promises…
Just write to me for a prompt and courteous refund.
I just wanted to make it clear to you this is a completely risk free purchase.
So act now – take advantage of this ridiculously low price… With absolutely zero risk!

I understand that for the locked-in low price I'm getting unlimited and instant access to the Secret Retouch Code which includes 18 tutorial videos…
1. Over 3 Hrs of one on one step-by-step video instruction.
2. Quick start PDF check list.
3. High resolution TIFF files.
4. Plus the Special Fast Action Bonus…
Total value of this Industry-Busting system… $197.00
And you're getting it… right this minute… for just $47.00 That's a deal and a half in anyone's book.
Wait…
I'm going to sweeten the pot even further…
My goal is to finally level the playing field so ordinary Photographers like you can compete with the big shots… and win.
The best way to achieve that is to get this package into as many hands as possible. So…
For the first 100 to place their order from this page…
I'm going to take an additional $20.00 off the already low price. This brings it down to a very affordable $27!
But… this price will go up.
If you come back tomorrow and the price is back up to $47.00, please don't write me.
That's only fair.
Invest In Your Future… Invest In Yourself!
Regular Price $47 Today Only $27
Take A Moment And Let This All Sink In For A Bit...
Imagine how much your life can change in a very short while...
You wake up just a few months from now... The traffic... the weather... they mean nothing. Because you roll out of bed and walk 10 steps to your couch.
You get comfortable, then turn on your laptop. You're at work.
You look around... feeling half-guilty... and half pretty damn proud of yourself. You beat the system... You got out of the rat race...
You're working in your PJ's... You actually made it!
You feel the cradling comfort of that big fluffy sofa under your butt... the heat of the laptop's fan warming your legs.
Then it happens—
You log into your email and discover you've attracted new customers interested in your Photography and Photo Retouching services since you went to sleep last night.
You can still hear the dripping of that first pot of coffee. The aroma tickles your nose. You haven't even poured yourself a cup yet... and your well on your way to making more money than a full week at your old J.O.B.
It can be that way for you. But only when you order right now.
Regular Price $47 Today Only $27!
---
Review 5 Stars!





I just wanted to mention how much I enjoyed your videos.

There were so many great tips that I am certain this will give me a whole new bag of tricks to apply to my future projects.

Some of them seemed a bit intimidating at first but after applying these practices in different ways, and with a bit of repetition though the course, it all came together nicely in the end.

Thanks for walking me through this and for your kind help along the way. It's been a real pleasure.

Best Regards,

- P. Johnston
---
Regular Price $47 Today Only $27!
PS- If you're sitting on the fence wondering if you should give this a shot... if you have any doubts, I ask you to go back and take another look at those screenshots. They're proof of all that I'm saying.
PSS- And remember... I take all the risk with my unconditional 100% money back guarantee. For any reason at all you want your money back... you get it. No questions asked for 60 days! No one else offers a refund like this, but I am 100% confident you'll absolutely Love it.
Regular Price $47 Today Only $27!
Is this a Physical DVD or a Digital Download?

It is a digital download compatible with Ipad, Iphone and most video media players.

If you have trouble playing the videos for some reason you can download VLC Player.

VLC Player is a free digital download it and it will allow you to watch the videos, and there are versions for both Mac and PC.

Do you offer Support?

I have set up a dedicated support desk to answer any of your questions.

I check my support desk everyday and respond quickly to your questions…

Here is the support desk URL:

https://craigbecktasupport.zendesk.com

Do I get a free copy of Photoshop with this course?

No, but Adobe has free trials of all of there software programs on there website so you can test it out and work along with the tutorials.

Is the course suitable for beginners?

The course is designed for beginner to intermediate Photoshop users…
Regular Price $47 Today Only $27!